Eco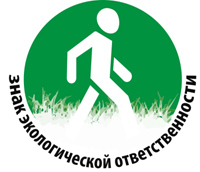 At present modern businesses care not only about the success of their companies but also about the things that happen around them, therefore trying to be involved in the issues faced by the state and the people. For us social responsibility has long become an integral part of our business operations. Primarily, social responsibility of our company aims at protecting the environment and taking care about the eco balance of our Planet.
We are actively using ecological means of operation:
Our production facilities and solutions, used by the company, make the production process more humane for the nature;
Industrial wastes are utilized and are extracted for further processing;
Internal use documents are printed on the second side of the paper that has already been used;
Plastic cups are replaced with paper cups and porcelain cups;
Used paper is collected in the office and then recycled;
General lighting is based on power saving principles; and
Lighting in our devices (switchgear slots) is replaced with light-emitting-diode and energy conserving lighting.
Company not only undertakes measures for the improvement of the environment but also actively develops ecological projects. Such measures include the participation in the '1000 and 1 Tree with GreenUp' project held in St. Petersburg and support for the issue of the first Russian newspaper on the ecological style of living named Green City.
Contribution of the company to the resolution of ecological issues is recognized with the award of Mark of Environmental Responsibility (for more details please click here).